Triple J Enterprises simply would not be the thriving and successful multi-faceted operation without the

talent, drive and commitment of the people

who represent the company each and every day.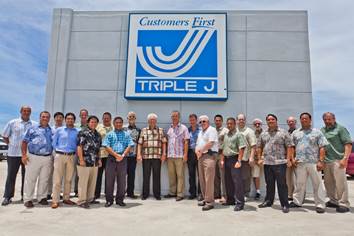 ---
ROBERT H. JONES, Chairman & CEO
Founder and Chairman of Triple J Enterprises, Inc. with an unwavering commitment to serving the communities of Guam, Saipan, and all of Micronesia for over 45 years, Mr. Jones is the visionary and facilitator of this amassed group of companies.  Robert Jones began his career with Jones & Guerrero Co., Inc. where he served 24 years rising to the position of Executive Vice President and Chief Operating Officer overseeing J&G's diverse interests across Micronesia. He was chosen as the first Guam Business Executive of the Year by the Guam Chamber of Commerce and Guam Business Magazine in 1983 when this award program inaugurated. Mr. Jones has always been passionate and committed to restaurant brand development and operation and received accolades from Colonel Sanders in 1976 for his efforts in creating the number one volume KFC store in the world.  It is no wonder that the development of Triple J Enterprises has evolved into a diverse and multi-faceted business organization under Mr. Jones' leadership.  Mr. Jones acquired numerous civic recognitions and awards for his community contributions including: his stewardship for many years as Director, and Chairman of the Board for the Guam Visitors Bureau; a term as Chairman of the Chamber of Commerce; position as Vice President of the Boy Scouts of America on the Aloha BSA Board in Hawaii. He received the Silver Beaver and Silver Antelope Awards in 1992 for his extensive contributions to the Boy Scouts in the Guam-Micronesia area.  In 2001 Robert Jones was inducted into the Guam Chamber of Commerce's Business Hall Of Fame for his lifetime of achievements in the Guam business community. In the Commonwealth of the Northern Mariana Islands, Mr. Jones serves as Chairman of the Governor's Strategic Economic Development Council, a position he has served under four governors. In 2011, Mr. Jones was selected as the Saipan Chamber of Commerce Business Person of the Year.
JEFFREY B. JONES, President & COO
Born and raised on Guam, Jeff Jones graduated from Father Duenas Memorial School and then attended college in North Carolina where he graduated with a Bachelor of Arts degree in business from the University of North Carolina.  Soon after, he returned to Guam in 1985 and worked in Triple J's management training program, completed the yearlong training and began the company's Thrifty Car Rental franchise for two years.  Jeff's strong work ethic and family business savvy promoted him quickly through the ranks to become the General Manager for Triple J Motors' Guam dealership in 1988.  Jeff Jones was accepted into the National Automobile Dealers Association's General Management Program with an extensive one-year management course with 25 other general managers from around the country. Jeff Jones currently serves as President and Chief Operating Officer for Triple J Enterprises.  In his 29 year business and management career, he has served as the Vice Chairman of the board of the Guam Chamber of Commerce, and in various positions in the Guam Automobile Dealers' Association, including that of President. Among his civic duties, he is currently President of the Advisory Council of the Guam USO and board member of Bayview Church as well as Pacific Mission Aviation. Jeff is a dedicated family man, married to Rebecca J. Jones and has five children.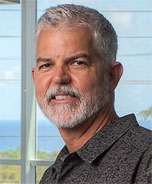 JAY B. JONES, Senior Vice President
As the second son of Robert and Margaret, Jay too was born and raised on Guam and followed the family tradition by graduating from Father Duenas High School.  Jay attended Elon College in North Carolina where he graduated with a B.A. in Corporate Communications.  Returning to Guam with his wife Deane, Jay started in Triple J's management training program and held various positions within the company until 1993 when he enrolled in the National Automobile Dealers Association – Dealer Candidate Academy.  This was an intensive yearlong course that concentrated on modern automotive management and his graduation promoted him to Sales Manager, a position he held until 1997. Jay served as an officer of the Guam Automobile Dealers Association for a year before relocating to Saipan to assume the management role in Triple J's various operations as Vice-President of Triple J Saipan, Inc.  Jay and Deane are a family of five with three children, two boys and one girl.  He is the past President of the Saipan Chamber of Commerce and has served on the Board of Directors for the Saipan Free Trade Zone Authority, the Rotary Club of Saipan, the Commonwealth Automobile Dealers Association, and the Northern Marianas College Foundation. He was selected the Saipan Chamber of Commerce's 2001 Business Person of the Year. Jay returned to Guam as Senior Vice President of Triple J Enterprises in 2008, with focus primarily on the automotive operations. He is currently President of the Guam Automobile Dealer's Association.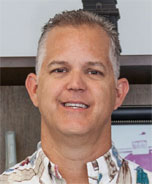 ROBERT DANIEL (DAN) MURRELL, Senior Vice President
Dan grew up in a small college town in North Carolina.  He enrolled as an under-graduate at Wake Forest University after receiving a partial scholarship in 1983 and graduated four years later with a double major in English and Religion.  Dan's strength in communication and uncompromising standard of work ethic landed him in a sales position with Carolina Freight Corporation in Chattanooga, Tennessee and later as a marketing manager with Clinical Research International in his home state of North Carolina.  Dan developed an interest in real estate development, and entered this industry as a sales associate with York Properties in Raleigh, N.C. where his real estate license remains for future renewal.   Triple J Enterprises, Inc. welcomed Dan as the Managing Broker for their real estate division in 1992 where he worked quickly and tirelessly until his promotion to Vice President in 1995.  Dan is married to the eldest daughter of Robert and Margaret Jones, Julie Jones Murrell, and they are the proud parents of a son and twin daughters.  Dan serves as the Vice President of the Board of Trustees at St. John's Episcopal School and as the District Chairman for Boy Scouts of America, Chamorro District of the Aloha Council. Dan currently serves as Senior Vice President of Triple J Enterprises with focus primarily on the real estate, food and restaurant operations.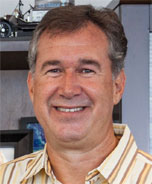 ---------------------------------------------

 
MIKE SABLAN, VP Finance & Administration
Since joining the company in 2008, Mike Sablan oversees financial, audit and tax matters for the group. Before Triple J, Sablan was the public auditor for the Commonwealth of the Northern Mariana Islands.  He has a B.A. in Economics from UCLA and is a certified public accountant, licensed in California, Guam and Saipan. His community involvement includes the NMI Boy Scouting Program, past president of the Rotary Club of Saipan, past vice chairman of the Saipan Chamber of Commerce and past regional vice president of the Association of Government Accountants Pacific Rim Region. He is also a current member of the American Institute of Certified Public Accountants.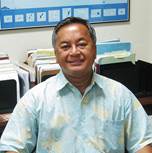 TRACY M. GUERRERO, Corporate Controller
Tracy M. Guerrero joined Triple J Saipan in 2017 as the Corporate Controller where she oversees the financial management of the Saipan, Marshall Islands, and Palau operations. Prior to being tapped to join the Triple J Saipan team, Tracy served as CFO for the Northern Marianas College, the Director of Courts for the CNMI Judiciary, and as a Senior Analyst for the U.S. Government Accountability Office in San Francisco, California. Tracy has served as Chairperson and member of the Northern Marianas Humanities Council (NMHC) Board and CNMI Chapter of the American Red Cross, and has taught as adjunct faculty for NMC. In addition, she was selected for the Council of State Governments Henry Toll Fellowship Program in 2010 and the Graduate School USA's Executive Leadership Development Program in 2016. Tracy earned her bachelor's degree in political science from the University of California at Berkeley and her MBA from California State University at Hayward. 
MIKE BURGESS, VP Business Development
Since 2003, Burgess has held the position of Vice President for Business Development.  He oversees wholesale and retail operation for Micronesia and the Marshall Islands.  He serves as a key member of the executive team that sets the company's strategic direction and spearheads business development initiatives that are consistent with the company's overall strategy.
CHRISTOPHER DUENAS, Chief Financial Officer
Triple J Enterprises welcomed Duenas as the Corporate Controller in February 2012. Today, he is the Chief Financial Officer. He oversees the full spectrum of financial management of the group, including financial statement preparation, statutory reporting, and banking matters. Prior to joining Triple J, he was the VP/CFO & Head of Operations at ANZ Bank where he managed the financial and support operations of the bank to include Asset/Liability management, risk and compliance, electronic banking services, business continuity, and credit administration.
JAMES "JIM"  STUMP, Corporate Counsel
As Corporate Counsel for Triple J Enterprises, Jim Stump focuses his efforts on legal and tax matters as well as special projects. Jim has a broad background in law, finance, and management.  Prior to joining the group, he served 11 years with the CNMI Government in various capacities including Special Assistant Attorney General and Legal Counsel to the CNMI Governor and the CNMI Divisions of Tax, Customs, and Treasury.  He was also the CNMI's Contracting Officer for federally funded construction projects. He received his Bachelor Degree from Michigan State University, Juris Doctorate from the University of San Diego, and Master Degrees in Public Administration from the University of Michigan and in Tax Law from the University of San Diego.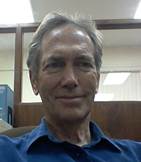 YOLANDA M. PADRONES, Director of Human Resources for Guam
Yolanda Muna Padrones joined the team of Triple J Enterprises as the Director of Human Resources for Guam in 2017.  She earned the Senior Professional in Human Resources (SPHR) certification from the Human Resources Certified Institute and SHRM-Certified Professional (SHRM-CP) from the Society for Human Resources Management.  Yolanda obtained a Master's Degree in Business Administration from the University of Phoenix and a Bachelor's Degree in Business Administration, with concentration in Human Resources from the University of Guam. She is a Board member of the Society for Human Resource Management (SHRM) - Guam Chapter as their VP of Membership. She is also a member of the Soroptimist International of the Marianas.
FRANK ADA, HR Director
Born and raised on Saipan, Ada has held the position of Director of Human Resources for Triple J Enterprises, Inc. since October 11, 2010. With a BA in Psychology from Sonoma Sate University and over 21 years of experience of diverse senior level human resource management work, Ada guides and manages the overall provision of Human Resources services, policies, and programs for Saipan.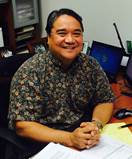 KRISTINE LUJAN, Vice President, Marketing & Public Relations 
Lujan has been with Triple J since October 2013. Born and raised on Guam, she has almost 20 years of sales and marketing experience. Exceptionally well organized, she has a track record that demonstrates self-motivation, creativity and initiative to achieve both personal and corporate goals. She manages all aspects of marketing, advertising, public relations, event planning and management for the group of companies. She is also a member of a number of professional and civic organizations on Guam.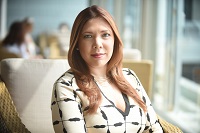 OPERATION MANAGMENT
---
Atsushi Aoki, General Manager, Restaurant Group, Saipan
As the Restaurant General Manager for Triple J Enterprises,  Aoki joined the company in July 2009 as the Restaurant General Manager for Triple J Enterprises. Aoki runs the operations for Truong's Vietnamese Restaurant, Tony Roma's and Capricciosa in Saipan. Aoki brings over 19 years of brand restaurant experience to Triple J having held management roles for WDI Japan dba Hard Rock Café.
James Herbert, General Manager, Five Star Wholesale Foods, Guam 
Herbert joined Triple J Five Star Wholesale Foods, Inc. as a management trainee in the Saipan wholesale operation in 1993 before moving to Guam as the General Manager in 1998.  He heads the division that specializes in distribution of dry products, frozen foods and chilled food products.  Five Star Wholesale also secured the exclusive distribution of fresh fruit, vegetables and eggs to Kmart.
John Lazaro, Acting General Manager, Mighal International, San Leandro, CA
Since 1992, Lazaro has held the Acting General Manager position for Mighal International and heads the San Leandro California consolidation center. Mighal is IATA-approved for air and sea freight forwarding, with average forwarding and consolidating load of 60 to 80 sea containers of goods to Micronesia each month.
Mike Sun, Export Manager, Logistics Group, Shanghai, China
As the China Export Manager in the Triple J office in Shanghai, Sun has had many years of export experience and has a vast knowledge of China manufacturers and considerable maritime experience in cargo consolidation and shipping documentations.


Selena A. Elicio, Managing Partner & Proprietor, Outback Steakhouse Guam
Elicio guides the day-to-day operation of the restaurant, including all of the food service operations as well as overseeing employees.
Elicio started working with the restaurant as a server, but quickly became part of the management team in 2005.
A graduate of John F. Kennedy High School, Elicio has been with Outback for over 11 years.




Jay Santos, General Manager, Five Star Wholesale Foods, Saipan
Santos joined the company in 2006 and currently holds the position of General Manager for Triple J Five Star Wholesale Foods, Saipan operations, with focus on developing, reorganizing, and implementing corporate operating
policies and procedures and managing daily operations.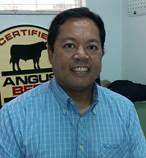 Ken Ray Paulino, Group Operations Manager, Triple J Motors, Guam
Paulino has been with the company since September 2004. He holds the position of Auto Group Operations Manager with direct oversight over the automotive parts, service and Honda and Acura sales for the division.  Paulino plays a vital role in ensuring that the day-to-day operations run smoothly, working to improve the work environment and business processes of the company.
Randy Steele, General Manager, Triple J Motors Saipan
Steele started with Triple J in 1997 as F&I manager for Triple J Saipan.  Since then, he has held various positions within the group such as General Manager of Palau Auto Center, General Manager of Express Tire & Lube Saipan, Volvo Brand and F&I Manager for Triple J Motors Guam, and Operations Manager for Triple J Motors Saipan before taking over the position as General Manager for Triple J Motors Saipan in 2008.  He is responsible for day to day operations and all phases of the dealership to ensure maximum sales and profitability.
Mike Perrin, General Manager, Hertz Guam
Perrin has held the position of General Manager of Hertz since May 2006. Fluent in Japanese, and an active member of several civic organizations, Perrin oversees all branch operations in Guam to ensure rental services are executed in the most cost effective manner with high quality standards, as well as identifies areas of maintaining and improving competitive position in the market.
Alex Camacho, General Manager, Triple J Rentals, (Micronesia), Inc. dba Hertz Saipan
Camacho is the General Manager of Triple J Rentals, (Micronesia), Inc. dba Hertz Rent A Car Saipan.  He joined Triple J Enterprises, Inc. in January 03, 2012 and became Assistant General Manager from April 01, 2012 until February 01, 2014 when he became GM.  Prior to working for Triple J Enterprises, Inc. Alex was President/General Manger for Camacho Equipment Co., Inc. (a family owned corporation) and has been in management since 1996.
Mike McCarley, General Manager Commercial Tire Center
With over 16 years of commercial tire center management experience, it was a perfect fit for McCarley to join the group of companies as General Manager of Commercial Tire Center in April of 2012. Mike manages and oversees all staff functions, administers company policies/processes and programs, as well as all safety, health and environmental processes, while maintaining the financial integrity of the company.