1984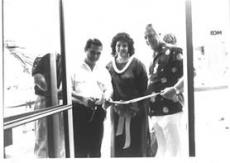 Mr. & Mrs. Robert H. Jones incorporate Triple J Enterprises, Inc. into existence providing island residents with Subaru vehicles, Hino heavy trucks and buses, and Bluebird school buses.


1985
Triple J Saipan, Inc. is formed to distribute similar products and services to our Northern Mariana Islands friends. The company acquires Mighal International (dba Triple J Merchant Services) in Oakland, CA to provide freight consolidation, freight forwarding and US mainland logistical support

1986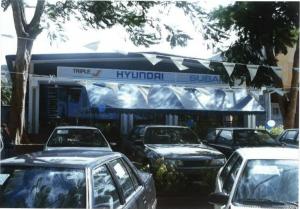 Triple J Saipan, Inc. becomes the Hyundai distributor for the CNMI.
1987
Triple J opens Triple J Wholesale Foods in Ebeye in the Marshall Islands to serve the small island of 14,000 people in the Kwajalein Atoll.

1988
Triple J Wholesale Foods Saipan opens to meet growing demand for wholesale items in Saipan. The venture increases buying power overall in the grocery business. Wholesale food operations in Guam also begin this year.
1990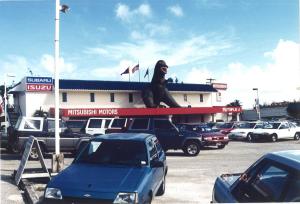 Triple J Motors acquires the Isuzu vehicle brand in Guam and Saipan.
1992
Triple J Auto Distributors, Inc. is formed with the acquisition of the Suzuki and Mitsubishi distributorships in Guam and Saipan.
1993
Triple J Real Estate is formed, a full service brokerage house specializing in development, property management, commercial sales, leasing and residential sales.
1994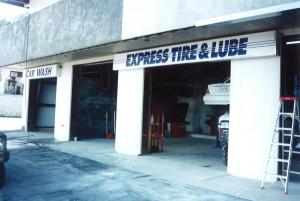 With the business savvy persistence they have become known for, Triple J Express Tire and Lube is born. This business focuses on the after-market tire and service business as well as the commercial truck and bus tire business.
1996
Triple J further diversifies with the purchase of the Outback Steakhouse franchise in Tumon to capitalize on the increasing tourism market.
1997
Triple J Wholesale Foods Guam enters the market due to the expanding grocery wholesale businesses in Saipan and the Marshalls.
1998
Eleven years after opening wholesale and retail operations on Ebeye in the eastern part of Micronesia, Triple J expands west to Palau. A joint venture with Neco Enterprises, the Palau operations include wholesaling, retailing, bakery, convenience store, fast foods and a Shell service station.
1999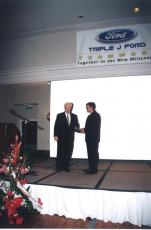 Triple J Enterprises, Inc. is appointed the Ford dealer in Guam and Micronesia by Ford Motor Company.
2000
Triple J secures its position in the regional auto market as one of the top dealers in both volume and market share with the acquisition of the Mazda distributorship for Guam and Saipan.
2001
Triple J Five Star Foods Inc., is born with the acquisition of a larger grocery wholesale group in Guam's market allowing for Triple J to become a major player in the wholesale food business in Guam and Micronesia
2003
Triple J enters into a management contract to manage wholesale and retail grocery operations in Majuro. Also included in this venture is a bakery/fast food operation and auto dealership.

WDI and Triple J open new Tony Roma's and Capricciosa restaurants in the heart of the tourist belt in Garapan, a short walking distance to major hotels, shops and tourist establishments.

Truongs Restaurant opens in Guam. Named after Triple J's first employee, Hoang Van Truong, the Vietnamese cuisine restaurant is operated by the Truong family with management support and assistance from Triple J.
2004
Triple J breaks ground on the 50,000 square foot $11 million corporate office and auto dealership construction project. Following its success on Guam, Truongs Restaurant opens in Susupe, Saipan, introducing Vietnamese cuisine to the island's residents and visitors.
2005
Guam Chamber of Commerce recognizes Triple J as the Business Laureate of the Year and inducts the company into the Guam Business Hall of Fame, the youngest corporation to have achieved the honor.

Triple J becomes the official distributor of Kia Motors for Guam and Micronesia. A further honor was bestowed on the Triple J group being ranked as the 4th largest business in Micronesia with sales exceeding $100 million dollars in Guam Business News Magazine.
2006...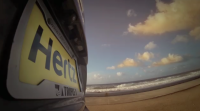 The brand new showroom and corporate office project is completed, further demonstrating the company's confidence in the Guam market and their long-term commitment to the automotive industry. Triple J expands in the tourism market yet again with the takeover of franchise rights for the Hertz Rent-A-Car brand in Micronesia. Additionally this year, Triple J secures exclusive distribution of Honda and Acura on Guam. Triple J renovates one of its automobile facilities and holds the Grand Opening for Honda and Acura vehicles.


...2006
Triple J establishes operations in Shanghai, China to provide product sourcing and purchasing services for growing customer demand in the islands for quality Chinese products. Direct buying, volume purchases, and critical logistical coordination provide our customers a wide array of select Chinese merchandise at reduced prices. Business continues to grow with multiple container loads of merchandise shipped monthly to Triple J locations in Guam, Saipan, Majuro, Ebeye and Palau.
2007
Triple J is appointed the exclusive distributor for Solahart in Guam, the CNMI, and Micronesia. Solahart is a world leader in solar hot water systems. Triple J expands its presence into Asia and acquires a 17-room pension lodge/ski resort in Hakuba, Nagano Prefecture, in Japan.
2009
Five Star Wholesale Saipan outgrows its location in Lower Base, Saipan, and relocates to a large facility closer to town in Chalan Kanoa. The new facility offers improved wholesale space and retail opportunities.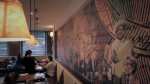 Triple J acquires WDI's interests in the Tony Roma's and Capricciosa restaurants and becomes the sole owner of the franchise restaurants on Saipan. Commitment to brand standards continues under Triple J and the restaurants are popular dining options for tourists and residents.
2010
Twelve years after opening in Palau, Triple J's operations expands and encompasses the entire Neco Plaza complex. The retail store doubles in size, Hertz Car Rental opens, and operations expand into commercial space rental.

Triple J acquires a 55 year lease of the 22 room former Pacific Gardenia Hotel and Beach Bar & Grill from the Commonwealth Development Authority. The acquisition includes the hotel structure and four prime lots between Beach Road and the beach in Chalan Kanoa, Saipan.
2011
Triple J acquires the leasehold interest in the former Silver Resortel in Saipan. The 22 unit hotel is adjacent to the former Pacific Gardenia Hotel, acquired the previous year. Combined, the two former hotel properties set the stage for Triple J's development of the 45 unit Surfrider Resort Spa and Surf Club.
2012
Triple J Truckload Store opens in Saipan next to Five Star Wholesale. Offering Saipan residents quality appliances, furniture, electronic goods, general household, and home and garden items at highly discounted prices, Truckload Store's successful merchandising business model later expands to operations in Palau, Ebeye and Majuro.
2013...
USCIS approves Marianas EB-5 Regional Center LLC's application for designation as an EB-5 regional center, the first in the CNMI. A joint venture between Triple J and Washington Pacific Economic Development Group, the regional center offers developers an alternate source of funding for projects in the CNMI and for qualified foreign investors, an opportunity for US permanent residency if minimum investment and jobs creation requirements established by USCIS are met. The program is highly successful in the US mainland and offers high potential for similar success in the CNMI given a favorable tax environment, proximity to Asia, and various competitive advantages for investors.
...2013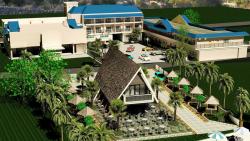 Saipan Surfrider Resort Spa and Surf Club breaks ground on Saipan. The new hotel will include 45 rooms, restaurants, spa, and other amenities. Target completion date is mid-2015.

...2013
Triple J, in partnership with Pacific Basin Company, opens Pacific Basin Payless in Majuro. The new wholesale, retail, automobile sales and service, and bakery/fast foods operation offers Majuro residents and visitors high quality grocery and automobile goods and services at reasonable prices. The venture follows the expiration of Triple J's management contract with the former Payless Majuro which opened in 2003.
2014...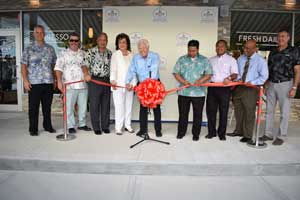 In March, Triple J becomes the new official vehicle and corporate platinum sponsor of the Guam Football Association, at an extremely exciting time for the association with its growing success of Guam's national soccer program and its consistent international exposure for the island.

...2014
In May, Triple J is recognized for raising over $40,000 in support of the American Cancer Society's annual Relay for Life event that will support efforts to find cancer causes and cures.




The corporation reaches a new milestone with its 30th Anniversary, celebrating $130 million dollars in volume sales and in overwhelming support from the communities in which Triple J has become a household name.
2017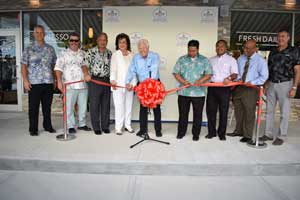 Great Harvest Ribbon Cutting: Great Harvest Bread Co. is added to Triple J's portfolio of Saipan restaurants.
2019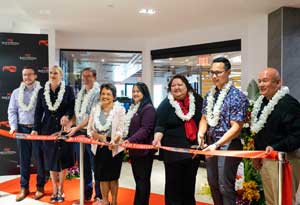 Red Lobster Ribbon Cutting :Triple J opens Red Lobster Guam in July 2019 in the heart of Tumon. The restaurant brings a unique concept to casual dining, focusing on fresh seafood in a cozy and family-friendly atmosphere.


Giving Back to the
Community
Triple J's "Customers First" commitment extends to the company's community involvement. Hand in hand with its business expansion and success, Triple J Enterprises has for three decades also strived to improve lives and build better communities through its philanthropic contributions, financially and voluntarily with time and personal involvement, to various nonprofit causes as well as to individuals.
Triple J Enterprises is a group of companies, driven by the spirit of our communities, focused on people and service oriented business - motors, food and restaurant, hotel, logistics and real estate - with a reputation for business integrity and perseverance.

Contact Information