Date: Friday, December 10, 2021

TRIPLE J MATCHES EMPLOYEE DONATIONS TO TOYS FOR TOTS
On Friday, December 10th, Triple J presented a check for two thousand five hundred dollars to the Marine Corps Reserve Toys for Tots campaign. Each year, Triple J invites all its employees in Guam and the CNMI, as well as the community, to make a child's dream come true by donating a new unwrapped toy and dropping it into the designated collection boxes at Triple J group locations in Guam and the CNMI. Employees were also able to make a monetary donation, which the company matched toy for toy, dollar for dollar.
"The U.S. Marine Corps and the Toys for Tots program truly embody our mission of Customers First in thought and in action, with such great need in the communities in Guam and the CNMI, their work is more important than ever," said Jeff Jones, President of Triple J. "This has been another difficult year for many families, we wanted our employees and the community to feel inspired to donate, knowing their one donation will actually mean two gifts for children in need," Jones added.
This annual toy collection program provides a toy or gift item to a child (ages 0 - 17) in need at Christmas. Toy collections officially began on October 6thand ended on December 10th.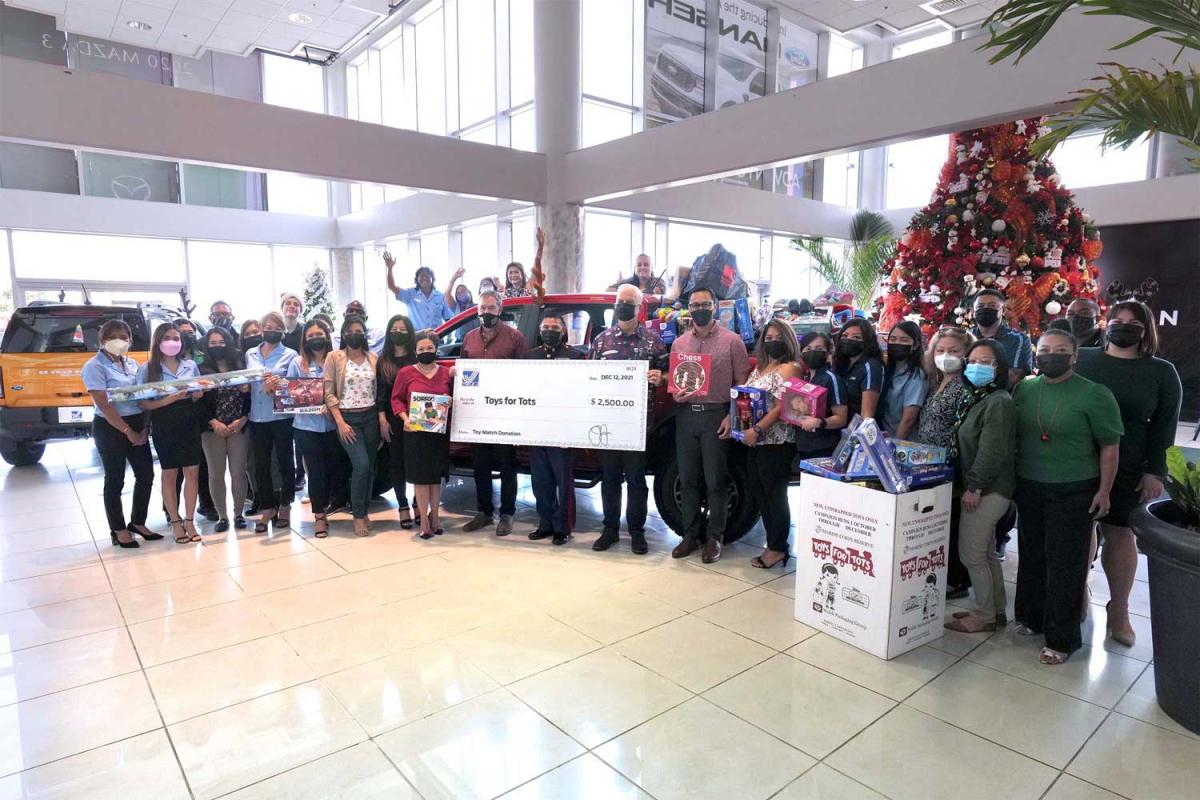 PHOTO CAPTION: On Friday, December 10th, executives and employees from Triple J present $2,500 to representatives from the Marine Corps Base Camp Blaz to support the annual Toys for Tots program.